Guards
Business & Commercial Applications:
Businesses today require more than just production to survive. More often than not, first impressions are made based on appearance. When a client walks into a premise, the professionalism and customer service they receive form the basis of their impression of the company.
When met and greeted by a well dressed and well spoken kind face, the client or even visitor gets a sense of ease. They get the feeling that they are going to be listened to and that their needs are going to be attended to. Much the same as a hotel concierge, Security Concierge is the first face your visitors will see when they walk in. A well trained Security Officer can direct your visitors to where they need to be, or simply make them feel comfortable while they're waiting. The added benefit to this is that a Concierge Guard can filter the visitors that need to be attended to from the ones that are either not wanted, or can be attended to at a later time. A Concierge Guard can answer calls, take messages, collect and collate mail and can even offer basic assistance should a client need immediate help.
In saying all of this, a Business or Concierge Guard is still exactly that, a guard. Your premises, staff and clientele can rest assure that there is a trained professional there to help throughout any crisis. Issues such as fires, evacuations and other emergencies can be taken care of by the Concierge Guard as a part of their duties. This way, all emergency procedures can be left to the "front desk" without the need to constantly train your staff.
Construction Security:
Construction Guards are more than just security officers. They are loss prevention officers, OH&S officers and even inventory officers. They are not only on site to prevent the loss of goods, but are also there to ensure no workplace accidents occur through the management and constant surveillance of Health and Safety issues. All of our Construction Guards are Greencard Accredited which familiarises them with construction site procedures. An incident, be it loss of equipment, injury or disruption does not only cause a monetary burden, but can also disrupt or halt works causing major delays in delivery time. This can be avoided by simply having a trained Construction Security Officer on hand to look after time consuming issues allowing the project managers and other construction staff to get on with their jobs.
Gatehouse Security:
A truly multi-tasking role is that of the Gatehouse Security Officer. Not only is a Gatehouse Security Officer on site for the general safety and security of the site, your staff and visitors, but they are capable of a lot more. In most cases, a Gatehouse Security Officer replaces the role of dispatch staff.
As all staff and visitors enter via the gatehouse, the Gatehouse Security Officer can asses the type of assistance they need. It may be as simple as accepting a delivery or directing them to the person they want to see. They can confirm with your staff that there is someone there to meet them and direct the visitor from there.
When visitors and staff are leaving the site, the Gatehouse Security Officer can perform random checks on vehicles and personnel. They can even perform inventory checks on deliveries and/or goods leaving the premises to ensure all goods on board are A) authorised to leave the premises and B) are the correct goods going being delivered to the correct premises. As over 50% of stock take deficits are through internal theft and/or errors, this can be another filtering process to minimise both.
Special Event Security:
Weddings, Parties, Sporting Events and Social Gatherings, all are great events, however all a handful to both organise and run smoothly. A Special Event Guard is trained to do exactly that!
Special Event Guards are trained in the maintenance and efficiency of a smooth and enjoyable event. They ensure continuity of flow, they minimise disruptions and deal with any occurrences in a timely and discreet manner.
Be it your wedding day, an 18th birthday, school or sporting event, a Special Event Security Officer can insure a multitude of things like:
invitees only in attendance
the party or event's itinerary is maintained
performers or special guests are looked after
the general safety and well being of all attendants is maintained
order and calm in case of emergency
the conclusion of the event is wrapped with minimal disruption to surrounding residents and/or businesses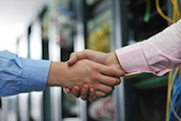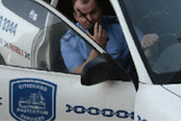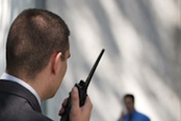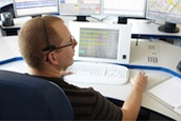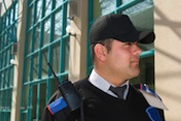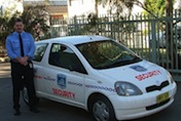 Follow US